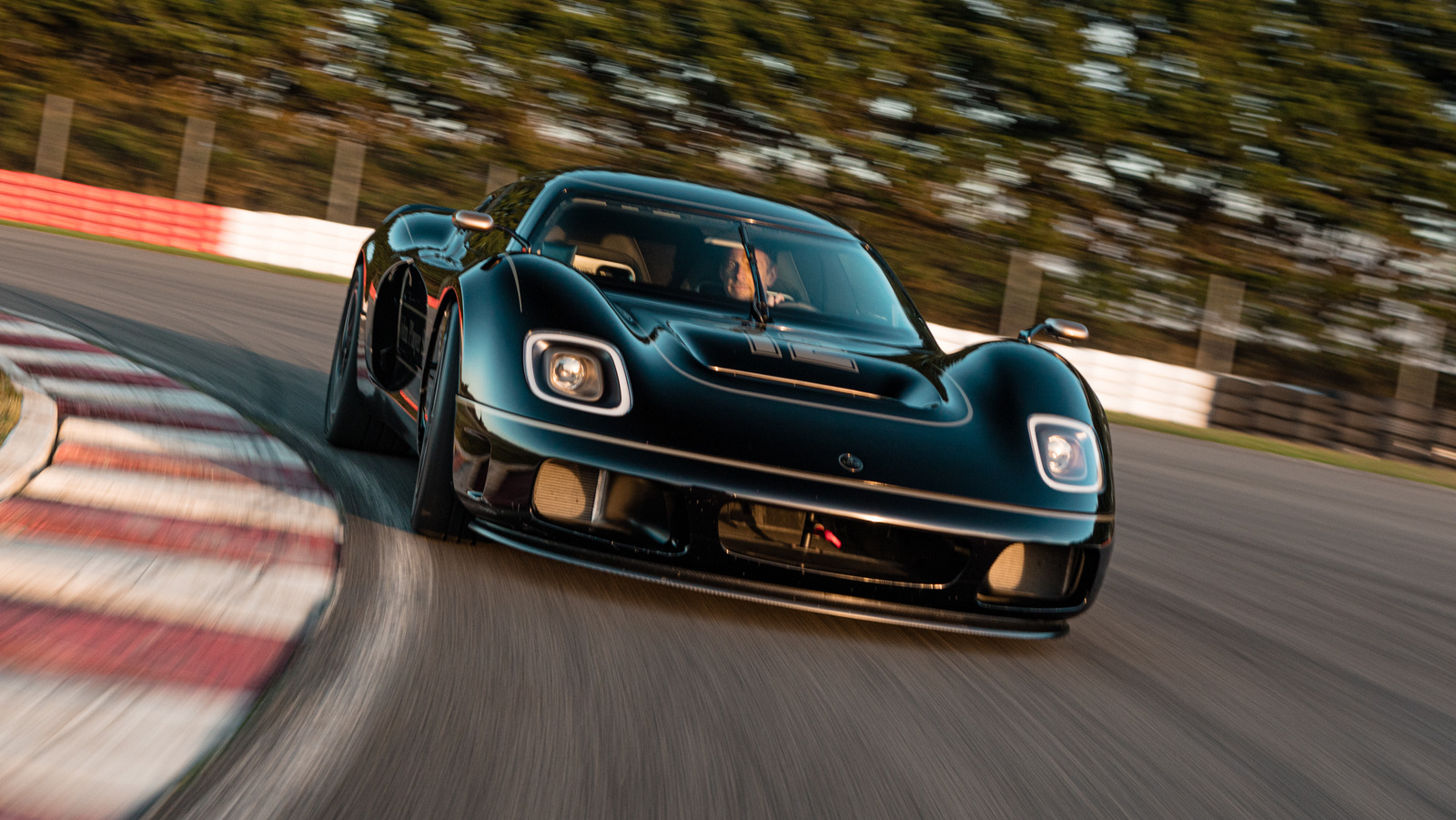 Supercar Brands You've Probably Never Heard Of
In 1990, an anonymous businessman from the United Arab Emirates approached German racing car manufacturer Lotec and asked for the fastest car in the world. With the promise of a blank check, Lotec began developing the car in 1991, and by 1995 the C1000 was complete. It featured a twin-turbo Mercedes 5.6-liter V8 engine that produced over 1,000 horsepower. According to Motor1, Lotec claimed the car had a 0-62mph time of just 3.2 seconds and a top speed of 268mph. The C1000 was strictly unique, but at a development cost of $3.4 million, it's not like many other buyers could have afforded one anyway.
The creation of the C1000 gave Lotec owner Kurt Lotterschmid the supercar bug, and soon after development ended he set about building a follow-up. In 2001, the brand's next car, the Sirius, was unveiled. It was expected that five units per year would be created, with each car selling for $462,000. The Sirius featured a mid-mounted Mercedes V12 making 850 horsepower, with many of the car's internals derived from Lotec's racing parts bin. It was a recipe similar to the Pagani Zonda, launched a few years earlier, and sharing the same engine. However, unlike Pagani, Lotec was unable to generate much interest in its ultra-expensive supercar, and only one example of the Sirius ended up being built.